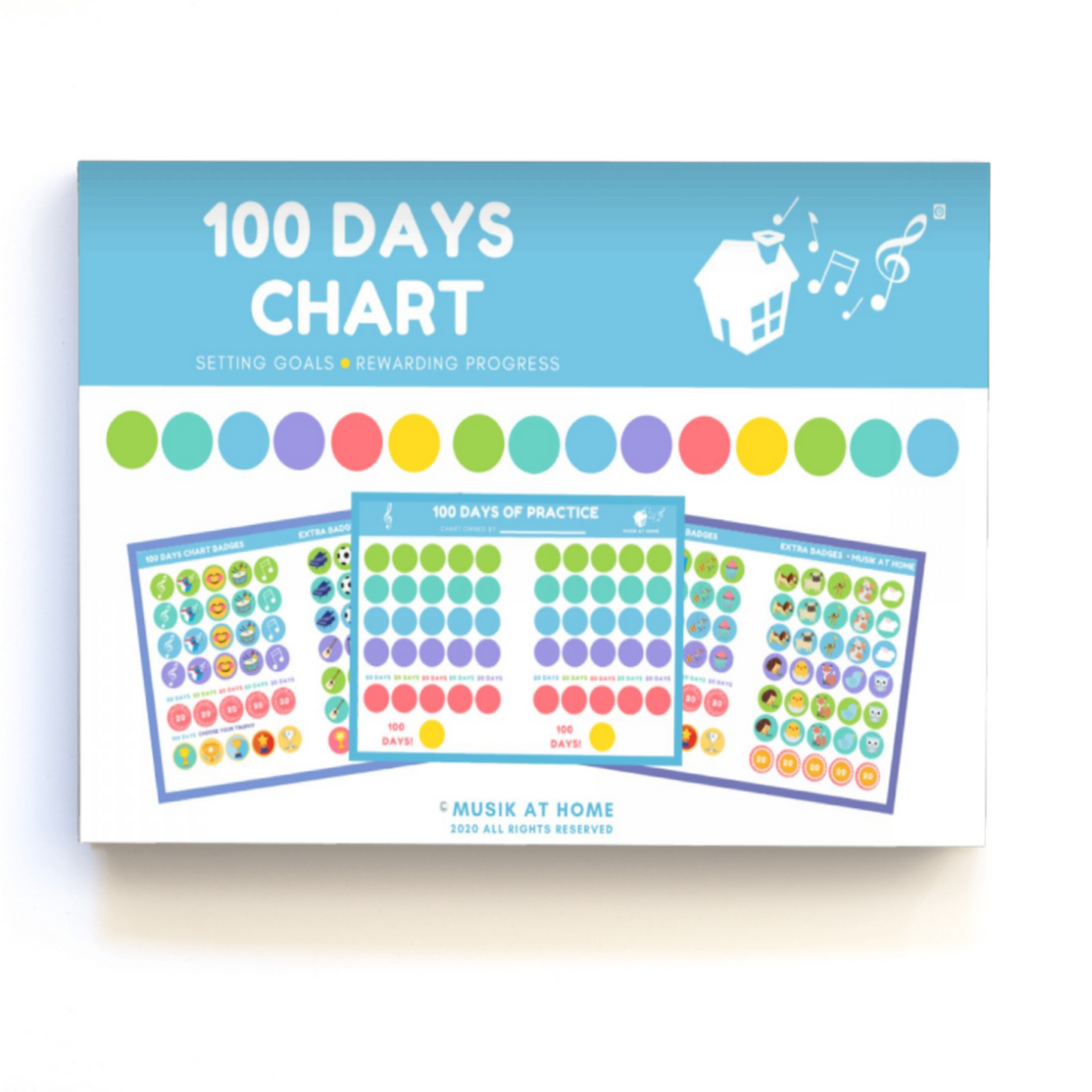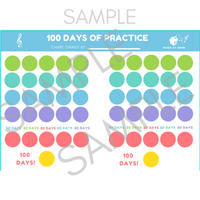 Set Goals: 100 Days Chart
Works for ANY SUBJECT! Set Goals and reward progress with this 100 Days Chart. Keep track of your child's achievement without the hassle of needing stickers on hand every day. With this easy-to-use, one-page chart all of your badges needed to mark progress are already on the chart!
Simply move one badge from the left of the page to the right of the page to mark your daily progress. Once all of the upper 20 badges are used, move one of the lower "20 Days" badges from the left to the right side of the chart. Move all the upper badges back to the left side of the chart to begin your next 20 days of practice. After completing this five times, your child will have completed 100 DAYS! While this chart was designed with music practice in mind, it can be used for any subject or interest. This is a digital product. 
Includes 65 badges and several options for charts including: Practice, Musik at Home, Piano, Violin, Guitar, Percussion, Singing, and Fill-in-the-Blank with your child's subject.  
Supplies needed: printer, velcro dots or stick tack, scissors. Card stock and lamination recommended. 
Copyright 2020 Musik at Home - All Rights Reserved. 
Musik at Home classes and products give your child the chance to succeed in music!
Musik at Home Membership
High quality music education instruction is available in the Musik at Home Membership.