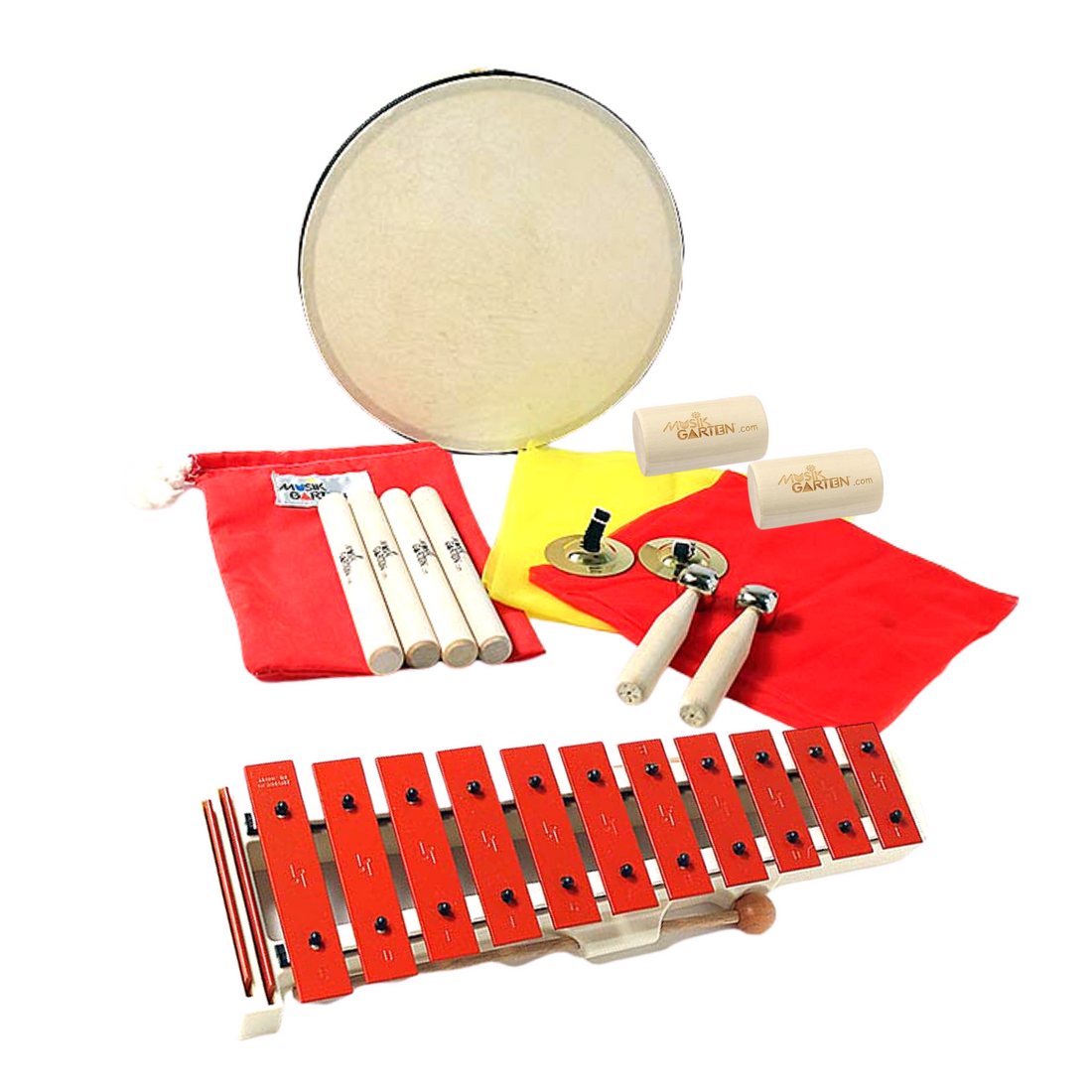 Bring the Christmas story to life with instrumental exploration as you sing, dance & play along with the new class series from Musik at Home, Family Music for Christmas! Instruments to have on hand for the best class experience include: drum, jingle stick, rhythm sticks, shaker, scarf and glockenspiel. 
This instrument package includes: 
1 drum
2 sets of rhythm sticks
2 jingle sticks
2 shakers
2 scarves
1 set of finger cymbals
1 cloth bag
1 glockenspiel with mallets
Musik at Home classes and products give your child the chance to succeed in music!
Musik at Home Membership
High quality music education instruction is available in the Musik at Home Membership.