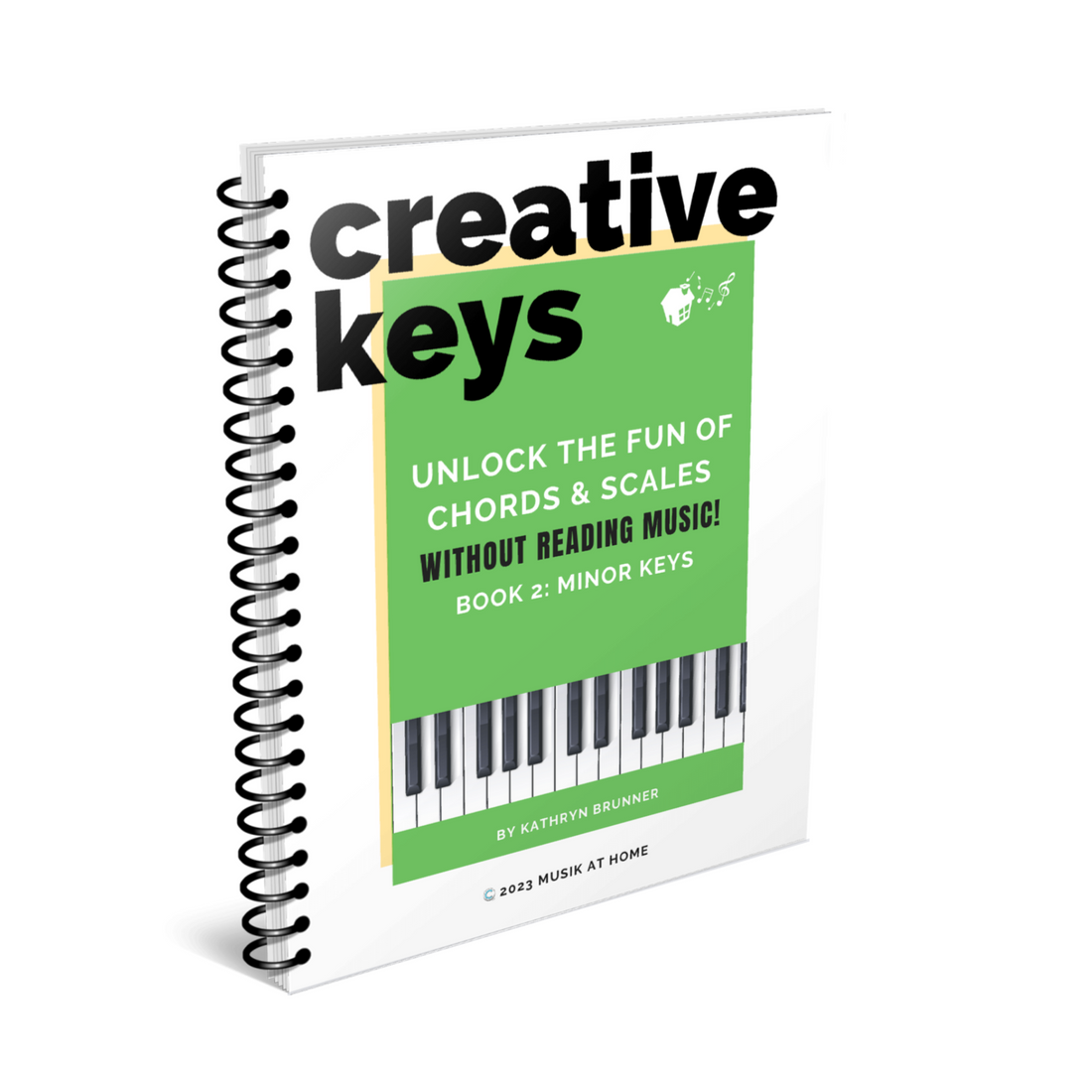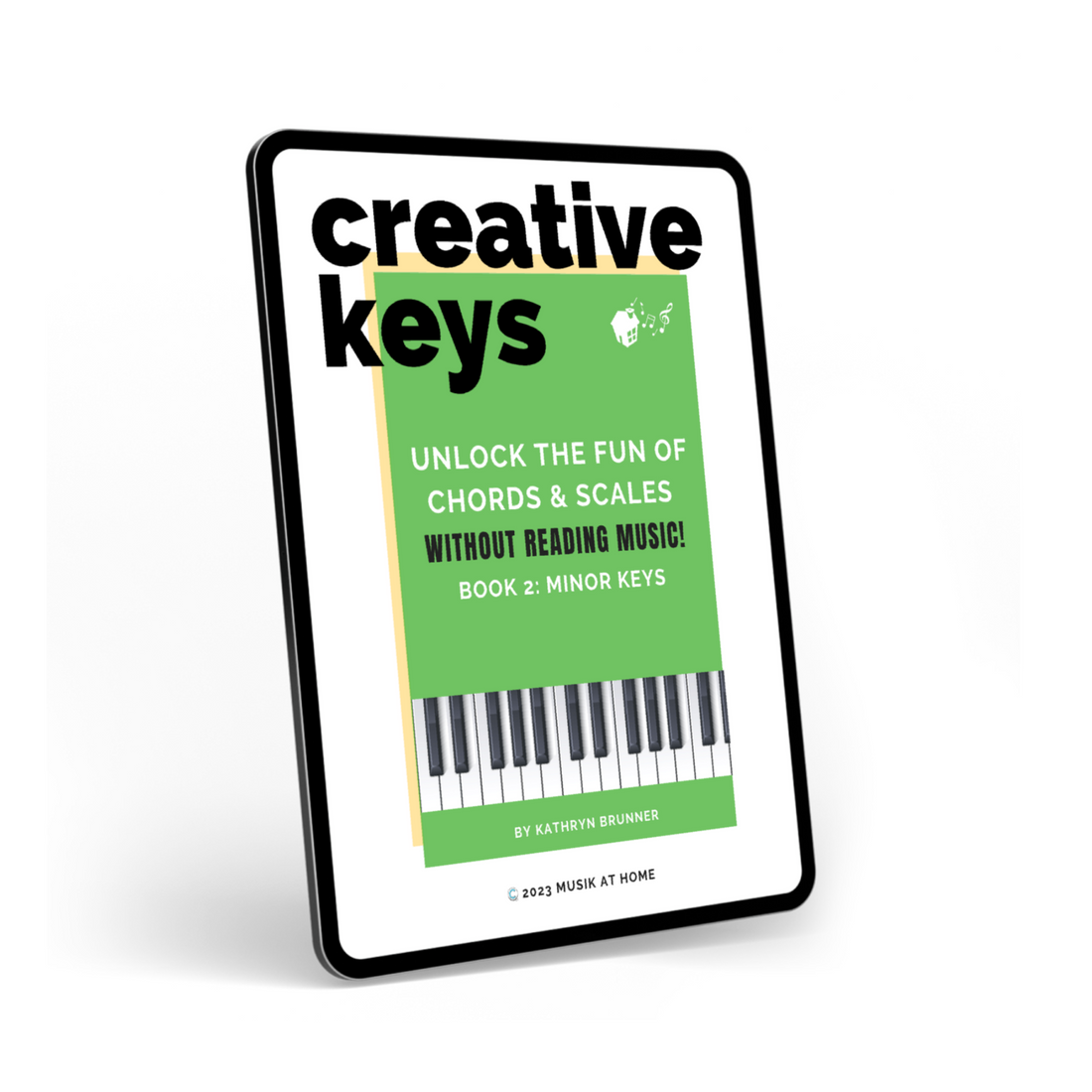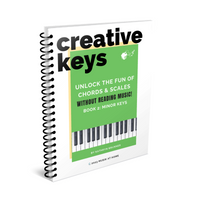 Creative Keys: Unlock the Fun of Chords & Scales without Reading Music! Book 2 - Minor Keys
The number one way to excel in unlocking the fun of playing the piano is to learn chords and scales.
Book 2: This book for beginners of all ages will show you how to play pentascales, chord patterns, and one octave scales in seven of the most popular minor keys. No note reading required. You will have the chance to learn how to read the music notation for each scale and chord pattern as you go along. Includes a certificate of achievement. This is Book 2 of the Creative Keys series by Musik at Home.
This is a digital product. 
Musik at Home classes and products give your child the chance to succeed in music!
Musik at Home Membership
High quality music education instruction is available in the Musik at Home Membership.